The QTS Skills Test: Info and Tips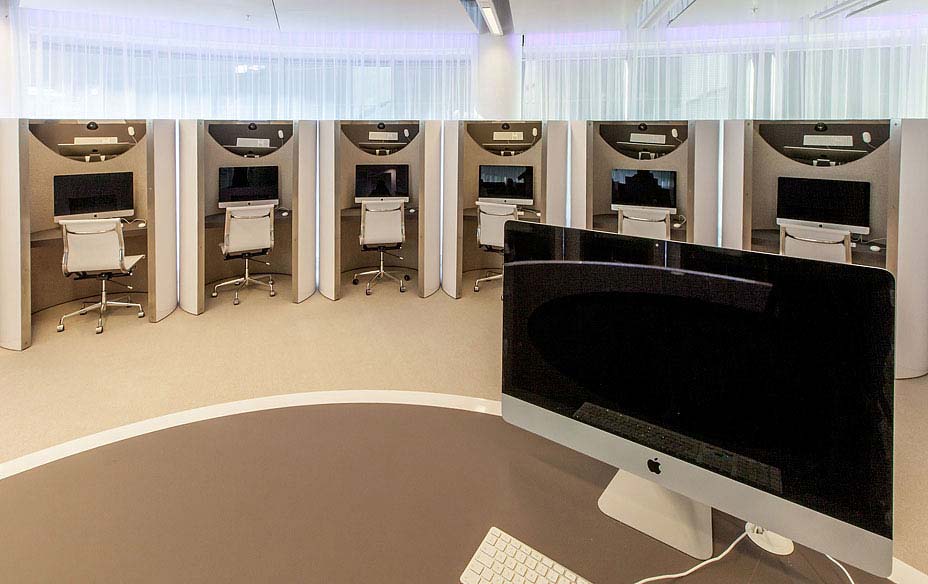 If you want to be a teacher and you've already studied a specific subject at university you're probably now looking to find yourself a PGCE course, or maybe you're already carrying out your studies in the area of teaching. If this sounds like you then it's important that you know about the QTS skills test and what to expect from it or what is expected of you to pass.
Firstly, if you hadn't guessed already, QTS stands for qualified teacher status. To qualify for the appropriate training which will allow you to gain your QTS award you must pass the skills test to ensure you are a suitable candidate for the position on the course. If you began your training before 1 July 2013 you will be required to pass the test before receiving your award but the test can be taken at any time during your studies.
If you are applying for an initial teachers training course then applicants for the '14/15 academic year can book their skills test now.
The test
The QTS test covers the main subjects which are an essential part of a teacher's skill set. The two subjects you will be tested on as a potential future student teacher are literacy and numeracy, which as a teacher you are expected to have the basic knowledge of. In the past students have also been known to take an ICT test, although this has recently been removed.
In 2012 the pass mark for the QTS test was raised from 60% to 63%, ensuring that future teachers had slightly higher results than those in previous years.
What does it test?
The numeracy test is broken into 2 sections, mental arithmetic and written questions. The mental arithmetic test is simply as the title suggests an audio test without a calculator which is delivered through headphones. The written sections can vary from multiple choices to multiple response questions. This test takes 45 minutes with specific time limits given in which questions should be answered for the mental arithmetic section.
The literacy test allows you to demonstrate a high level of ability in literacy relating to school work. The test is based on punctuation, comprehension and spelling. This test last no longer than 48 minutes. Literacy skills are hugely important to teachers in all departments and subject areas because it is important for students in all areas to obtain basic literacy skills.
You are not expected to answer questions related to the English National Curriculum as part of the test. The tests will concern the subjects necessary for all teachers in all areas of study.
Where can you take it?
The tests are both computer-based and must be booked after registering with the Teaching Agency. The tests can be taken at any Pearson Vue test centres around the UK. It is important to ensure you look at booking as early as possible because spaces for the tests are limited and as the training year progresses you may find it more difficult to find a course with free spaces, especially if lots of potential students have left it until the last minute.
Booking a test
The process of booking your test will differ depending on whether you are about to apply for your ITT (Initial Teacher Training) or whether you have already begun your studies (as mentioned above). If you started your studies before 1 July 2013 you must simply book your test, practice and pass. If you are applying for your ITT it is now essential that you book your skills test before submitting your ITT application. You should also be sitting your skills test before attending your ITT interview.
All tests are booked after registering with the Teaching Agency, through the online system co-ordinated by Pearson Vue. As previously mentioned ensure you book at a reasonable time and relatively in advance to avoid disappointment due to limited spaces.
Be prepared
Although the tests cover your knowledge of areas you think are basic everyday skills, it is important to prepare yourselves for the test well in advance. It is important to ensure you pass the exam as it will put you in good stead for your teaching training course. The Department of Education does provide guidance and support materials which have been specifically developed to help candidates pass the test, ensure you check these materials out when you book your test. There are practice tests available to students who are keen to prepare before sitting their QTS test. There are a plethora of books available online and through your university library which all offer useful advice too.
The TES website also has some helpful resources to help you through the test.
Fees
Your first attempt at each of the tests is free but unfortunately if you fail your first attempt at either test you can expect to pay a re-sit fee for your second attempt. You will also only be allowed a maximum limit of 2 resits per subject test that you fail.
As a prospective student teacher looking to carry out your ITT or PGCE it is important you register and book for your QTS skills tests. It is also vital you prepare yourself appropriately and do your best to pass both tests on the first sitting to save yourself money, especially considering as a student you'll be spending enough money without adding extra fees on top.
Start looking for your PGCE, search for PGCE courses.
---