Applying for Student Accommodation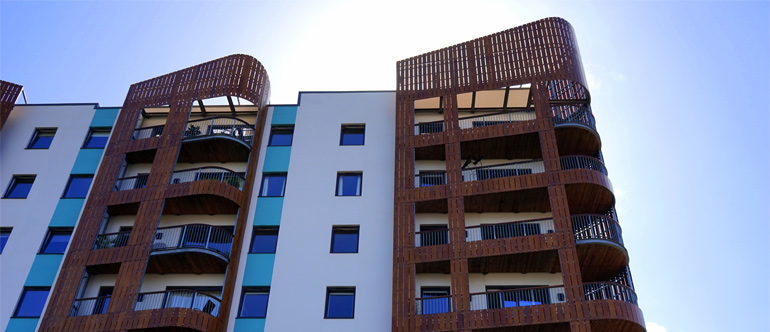 Heading off to university is an incredibly exciting experience, and finding suitable accommodation can be a challenging task, but it doesn't need to be. Securing a good place to live is a critical part of university life, and planning ahead and understanding the accommodation application process is the best way to make it as straightforward as possible.
When to Apply for Student Accommodation
When it comes to applying for student accommodation, the earlier you begin the process, the better. Most UK universities let students apply for accommodation around February or March for the next academic year, and operate on a first-come, first-served basis. This means that you should apply as early as possible to increase your chances of getting a room in your preferred accommodation.
If you're applying as a first-year undergraduate student, your university will normally prefer that you live in halls of residence. These are owned and managed by the university, and tend to be located close to the university campus, or have adequate transport links. 
If you're a postgraduate student or a returning undergraduate student, there will be more options for accommodation. It is more common for non-first year undergraduates to live in private rented accommodation, but most universities will allow those students to live in halls of residences if they wish. You will need to research the options available to you, work out who you want to live with, and what you can afford.
How to Apply for Student Accommodation
Depending on the university you will be attending, the application process for accommodation can vary. However, most universities now operate an online portal where students can apply for the various types of accommodation offered at the university.
Here are some general steps you'll need to take when applying for student accommodation:
Step 1: Research the accommodation options available to you
Before you start to apply for accommodation, you need to make sure that you research the different types of accommodation that are available to you. These might include halls of residence, shared houses or flats, and private student accommodation. Things you should consider are budget, location preferences, living preferences and any requirements you might have.
Step 2: Register on the university's accommodation portal
Once you have done your research and decided which type of accommodation you want to apply for, you will need to register on your university's accommodation portal. This will usually require you to provide personal details, such as your name, student ID and course information, as well as payment details. This portal is then normally where you will receive any correspondence about your application, and any further information about your accommodation.
Step 3: Apply for accommodation
Once you have registered, you can go ahead and apply for the accommodation you prefer. You'll need to select the type of accommodation you would prefer, as well as providing information about any extra requirements you have, such as an accessible room, or a room with an en-suite bathroom.
Step 4: Accept the accommodation offer
Once you've applied for accommodation, you will normally receive an offer letter or email from your university. This will include details of your accommodation, such as your flat/room number, the cost of rent (normally displayed as weekly, but paid each term), the tenancy period, and the tenancy agreement.
To secure your place, you will usually need to accept your offer and pay a deposit. The deposit amount should be made clear during the application process.
Step 5: Check the accommodation contract
Before you sign the accommodation contract, you need to make sure that you read and understand the terms and conditions. The contract will include details of the rent, the cancellation policy, and additional costs, and how long you are able to stay in your accommodation (some accommodation types will require you to move out during holiday periods).
Step 6: Pay the rent and move in
Once you have signed the accommodation contract, you will normally need to pay at least some of your rent. Usually students use their maintenance grant to cover the cost of their accommodation, and universities tend to charge rent for each term, which matches when students receive their grant or loan money.
Additional Tips for Applying for Student Accommodation
Apply early – as we mentioned earlier, the earlier you apply for accommodation, the more likely you are to get your preferred accommodation. This would also mean that you have more time to get all of the money and information you need together.
Consider your budget – the costs of accommodation can vary depending on what type you are applying for. When doing your research, make sure to take into consideration your budget.
Research the location – make sure you know where the accommodation is located, and understand where it is in relation to your university campus, local amenities and transport links.
Consider additional costs – make sure that you consider any additional costs that aren't covered by your rent, such as internet charges, utility bills and council tax. Some university halls of residence include these costs in the rent, but not all.
Applying for student accommodation at university can seem like a stressful experience, but with the right planning and research, it can be a smooth process. Remember to apply early, understand your budget and location requirements, and check the tenancy agreement. By following these tips, you'll be on your way to finding the best student accommodation for you.
Search for degree courses.
Search for masters courses.
Search for online courses.
---