The Importance of Attending Open Days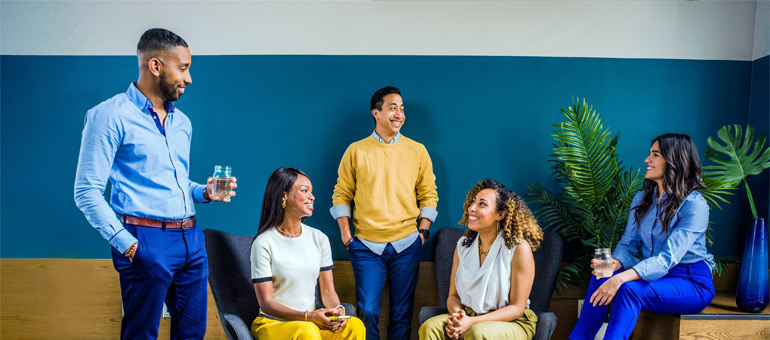 Choosing the correct university is a significant decision that can shape a student's academic and professional future. To make this decision easier, open days have long been regarded as a good opportunity. Experiencing a university campus in person can make the decision making process much easier.
What is an Open Day?
An open day is an event organised by universities to allow prospective students to come to the campus and experience university life, degree programs, facilities and student support services.
Open days often include campus tours, subject specific talks, an overview of any relevant facilities, and a chance to meet current students and faculty members. These events offer a unique opportunity to get a feel for the campus environment and gain valuable insights that are harder to get from brochures or university websites.
The Rise of Virtual Open Days
In recent years, virtual open days have seen a huge surge in popularity. The advancements in technology have meant that universities can offer many of the on campus offerings online. Virtual open days allow prospective students to explore universities remotely from wherever they are located. They often also include interactive campus tours, webinars, live chats and virtual meetings with current students and faculty members. You may also have the chance to virtually mingle with other prospective students.
Benefits of Attending Open Days
Campus Experience: open days give students the chance to step foot on campus, take a look at lecture halls, libraries and accommodation facilities. This allows you to gauge the atmosphere of the campus, and ensure it ticks all of your boxes.
Subject Specific Information: you might be given the opportunity to take part in sessions or presentations that are tailored to your specific course interests, as well as speaking with lecturers and professors. This can give you a good overview of how courses are structured, what the curriculum covers, the assessment methods that are commonly used, and the potential career prospects from your chosen course.
Student Support Services: as well as looking at the campus and academic side of university life, it is also important to ensure that they will be able to meet your personal needs. Most universities have a wide range of support services, including academic advising, counselling sessions, career guidance, and extracurricular activities. If you arrive at university with knowledge of the support available, you will be better equipped to take advantage of it, if and when you require it.
Meet Current Students: communicating with current students provides valuable insights into university life. You should take this opportunity to ask about their experiences, the clubs and societies they are a part of, accommodation options, and the social scene.
Key Questions to Ask
When attending an open day, it is important that you feel confident to ask questions that will help you to further understand if the university would be the right choice for you. Here are some of the most common questions to consider:
Course Specific
What modules are available on my course?
Are there any opportunities for work placements?
How big will the class sizes be?
Which lecturers or professors will I be in contact with most of the time?
Assessment Methods
How are courses assessed?
Are there exams, coursework, or a combination of both?
What opportunities are there to ensure my grades are good i.e. study seminars?
Career Opportunities
What careers do graduates from this course typically pursue?
Are there any notable alumni in my field of interest?
What is the rate of employability from this course and university?
Student Support
What academic and personal support services are available?
Will I have a dedicated tutor or academic advisor?
Can the university cater to my specific needs (where applicable)?
Accommodation
What types of accommodation are there?
How much does the accommodation cost?
What are the options available to students after the first year?
Facilities
Can I see the library, laboratories or sports facilities?
Are there any specific resources or facilities relevant to my course?
Will I be able to use the facilities for my coursework?
International Opportunities
Are there study abroad opportunities, such as a year abroad or erasmus partnerships?
What support is available to me if I take a year abroad?
How much does a year abroad or an exchange partnership cost?
Attending open days, whether they are on campus or virtual, can be a crucial step in the decision making process for students. You can get a better insight into the campus experience, academic offerings, and support services, and take the opportunity to ask any questions you may have. This gives you the chance to make a well informed decision about your higher education journey and ensure that the university you choose is the correct one for you.
Search for degree courses.
Search for masters courses.
Search for online courses.
---