What is University Clearing?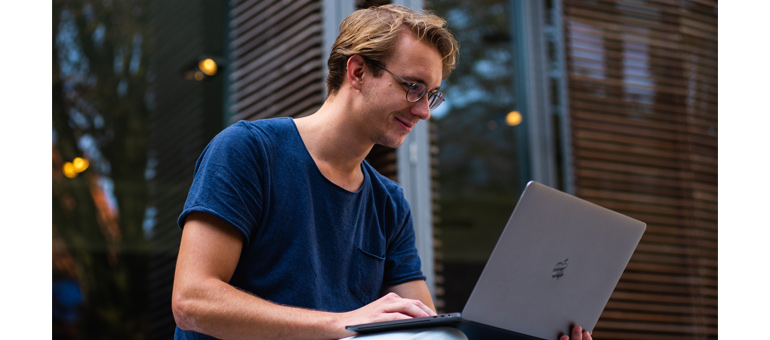 If you are an A level student, you will be aware of the clearing process. However, the whole exercise of applying to university can be overwhelming, so you might have some questions about clearing.
Students won't necessarily be planning to use clearing ahead of time, as it tends to be a process that you undertake if you don't meet your requirements, or have missed certain deadlines. This format of applying, with a shorter deadline and potentially fewer choices, can feel particularly stressful.
What is clearing?
Clearing is the process that universities use to allow students entry into undergraduate courses that they still have spaces on. These spaces can be for students who missed deadlines, didn't get the grades that were required, have changed their mind about their course or university, or another relevant reason. If you achieve the grades required and are happy to accept your first or insurance university choices, you will not need to go through clearing.
READ MORE: Firm and Insurance University Choices
Clearing is normally run through UCAS, and this is where you will find any relevant information. If you do not want to go through UCAS, or are applying as a mature student, some universities also offer clearing places outside of UCAS. You can contact the university directly for this, they will probably provide information about this on their website.
When does clearing open and close?
The dates for clearing change each year, but in 2023 clearing will open on the 5th of July, and will close on the 17th of October.
If you think you might want to go through clearing, or are unsure about whether you will meet your entry requirements, you can find out about the relevant clearing dates either through your college or sixth form, or on the UCAS website.
How does clearing work?
Once the start date for clearing has arrived, you can use UCAS to search for an explore the courses offered by different universities in the subject areas you are interested in. Once you have decided which courses you are interested in applying for, your next step is to start contacting the universities that offer those courses.
The universities will be well prepared for clearing, and will likely have admissions officers that are specifically dealing with applications through clearing. These officers will speak to you about the entry requirements, and will be able to provide you with more information about their course. Unless otherwise stated, all official clearing communication should be done over the phone.
If you decide that you would like to apply to this course through clearing, you then need to add it to your application. This applies whether you are applying on results day or not. You will need to provide some information that the university gave to you when you spoke to them. You can only add one clearing choice at a time, so if you are accepted into your first clearing choice, this is the only clearing choice you will get. If you do not get accepted or confirmed by your first clearing choice, you will be able to add another choice.
READ MORE: Applying to University from a Disadvantaged Background
Who can apply during clearing?
Clearing is open to any undergraduate student who meet one of the following criteria points:
You did not apply before 30th of June
You didn't receive any offers from the universities you applied to
You weren't able to meet the requirements for your conditional offers
You decline your firm and insurance choice universities through UCAS
You have either already paid £27 for the multiple choice application, or you pay an extra £4.50 if you originally used the single choice application.
Whilst the premise of clearing might seem daunting and something you want to avoid, the reality is that it's not that scary or difficult. If you end up in a position where you need to go through clearing, take your time and do your research; you never know, you might end up having a great time at a university you go to though clearing!
Search for degree courses.
Search for masters courses.
Search for online courses.
---