Applying to University from a Disadvantaged Background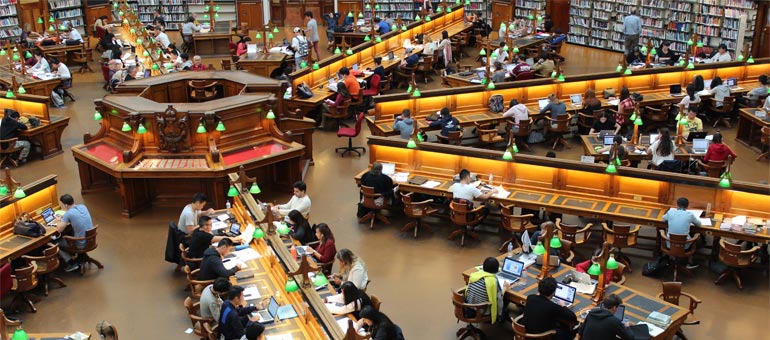 Applying to universities can be an intimidating process for anyone, but it can be even more challenging for students from disadvantaged backgrounds. These students might face additional barriers, such as lack of access to resources, or limited guidance on the process of choosing and applying to a university.
Although these challenges can seem daunting, with a little preparation and support, all students can successfully navigate through the university application process and go to the university of their choice.
The most important thing to know as a student from a disadvantaged background is that there are resources available to you, and people and organisations out there that want to make the process more accessible for you. Understanding what options are available to you will open many doors.
1. Identify your strengths and interests
Before you decide on where you want to study, it is important to identify your strengths, interests and goals. This can help you to choose the right university and courses to apply to. Think about what subjects you enjoy and excel in, as well as any career goals you may have. It is useful to also consider any extracurricular activities or work experiences that could make you stand out from the crowd in your application.
Have an in depth understanding of your strengths and interests can help you to write a compelling personal statement, and make a case for yourself as a good student and wise addition to a university group.
2. Research universities and courses
Once you have an idea of what you are interested in studying, you can start your research of universities and the courses they offer. There are so many universities in the UK, so this can seem overwhelming to begin with. In order to make the process easier, you can make use of one of the many resources available, such as university rankings.
University websites and prospectuses are also very helpful for looking at different courses, their entry requirements, and any other information about the university and the application process.
READ MORE: A Guide to Shortlisting Universities
3. Check entry requirements
The next step towards gaining a place at your university of choice is to check the entry requirements to the courses you are interested in applying to. These requirements will differ depending on the university and course, but will usually include a minimum grade requirement for relevant A-level subjects or the equivalent qualifications or work experience.
Don't be discouraged if you do not meet the entry requirements for your chosen course. Many universities offer foundation or access courses for students who require additional support to meet the entry requirements.
4. Attend open days and events
Attending open days and events, whether they are virtual or in-person, is a good way to learn more about a university, its courses and the lecturers. You can take advantage of campus tours, meet with current students and faculty members, and ask any questions you may have about the application process. It is also a good opportunity to find out more about the support offered by the university to students from disadvantaged backgrounds. For instance, some universities offer outreach programmes for students, which can provide additional information and guidance.
5. Get support and advice
Getting support and advice throughout the application process can make the whole experience smoother and less stressful. Speak to your teachers or career advisors, as they will have helped many students before you going through this process.
You can also seek out support and advice from organisations that specialise in supporting students from disadvantaged backgrounds. These organisations can help you with choosing the right course and university, the application process, and offer financial assistance where required.
6. Write a strong personal statement
Writing a personal statement is a very important part of the application process. It is your chance to showcase your strengths and show what kind of student and person you are. As a student from a disadvantaged background, you may have faced additional challenges that have had an impact on your academic performance or personal experiences. You can use your personal statement to explain those challenges and how you overcame them. You should be honest and authentic, and focus on your achievements and strong points.
Your school can provide you with guidance on how to write a good personal statement if you are struggling. You should remember that whilst it is an important part of the application process, it is not the be all and end all. Universities are not basing their decisions entirely on your personal statement.
7. Apply for financial support
University can be expensive, and is a large financial commitment. Depending on your situation, as a student from a disadvantaged background, you may struggle to cover the costs of attending university. However, there are several forms of financial support available to students to help them cover these costs.
Financial support can range from government student loans, means-tested maintenance grants, bursaries, scholarships, as well as other options offered by your university. Make sure to research all of the financial aid options available to you and apply to them as early as possible.
READ MORE: Receiving Your Student Loan
8. Submit your application on time
Finally, make sure that you submit your application on time. The deadline for UCAS application is normally in mid-January, but some universities (such as Cambridge and Oxford) and courses (such as medicine, dentistry and veterinary medicine) have earlier deadlines. Late applications are usually not accepted unless there are extenuating circumstances, so it's important to give yourself plenty of time to complete your application and make sure that all required documents are submitted on time.
READ MORE: What is a UCAS Code?
With the proper preparation, research and support, applying to university as a student from a disadvantaged background can be simple and straightforward. Remember to identify your strengths and interests, take the time to research universities and courses, and reach out for support when you need it. Good luck!
Search for degree courses.
Search for masters courses.
Search for online courses.
---