A Guide to Shortlisting Universities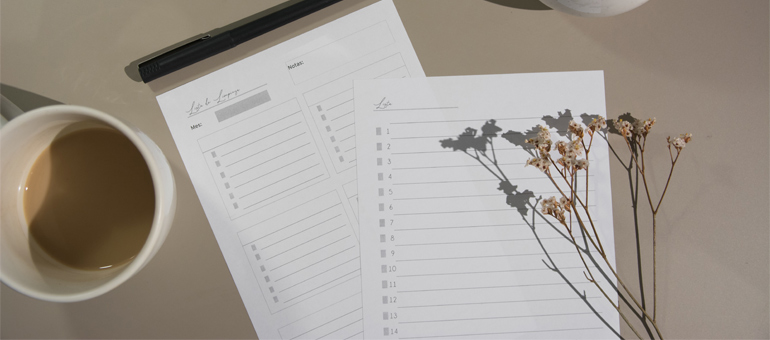 Sixth form and college students in the United Kingdom today have an increasingly large set of options to choose from when selecting their ideal university for a degree. Having such a large choice of universities to choose from is a real privilege, and allows you to pick a university that is right for you. However, having such a large number of universities to choose from may become slightly overwhelming, especially if you have no method through which to identify the best universities for you.
This can often lead to sub-par choices and below-average application quality, because you may be busy applying to an excessive amount of universities or you may not have found the ideal university for you. But your ideal university can be found, and you can make sure you optimise your application chances with the help of a process called shortlisting.
What is Shortlisting?
Shortlisting is a process through which you identify a list of universities and their respective degrees which you feel you will be best suited for, and will have an excellent chance of admission.
Although it sounds simple, this process can be far less straightforward than it seems. This is because, for instance, your particular degree programme may be only taught in specific universities, or you may be only searching for universities in a particular area. Additionally, you may have financial constraints, meaning that you have to consider scholarship and grants when applying to universities.
The key to well-planned shortlisting is to do it well in advance, and give yourself plenty of time to complete your university application and achieve the exam results required for admission. If you shortlist early, you give yourself the best chance to optimise your application and present the best version of yourself to university admissions teams.
Why Should I Shortlist?
Defining your Priorities
Beginning the shortlisting process prompts you to first identify the aspects of university life and academic degrees that you place the most value on. For example, a vibrant campus environment with great diversity may be the most important non-academic aspect of your future university for you. This will enable you to eliminate universities which lack diversity, and allow you to focus on the universities where you will enjoy a diverse atmosphere. In this manner, shortlisting allows you to identify the 6-10 universities which are the most in line with your preferred characteristics, whatever your ideal degree subject may be.
By shortlisting universities in a timely manner, you will be able to save a lot of time which you can then use to further highlight your admission application by improving your essays, exam results and other relevant aspects.
Shortlisting Enables In-Depth Communication with Ideal Universities
By shortlisting your ideal universities early, you will save enough time to do further research on your shortlist and have an all-round perspective of life and academics in each university.
For example, you could connect in person or virtually with university alumni to better understand the class structure and campus life in a university. Additionally, you can make in-person or virtual visits for open day events to your ideal universities to get a better grasp of what life would be like as a student in that university.
Factors to Consider When Shortlisting
Tuition and Living Expenses
For many students, tuition and living expenses for a particular university will be the most important factor to consider when creating their shortlist. In fact, this may even impact your geographic consideration of where you want to attend university, because non-urban British universities require far less in living expenses than major cities such as London, Manchester or Birmingham.
Shortlisting universities early enables you to pursue universities which might offer scholarships for the courses you are interested in studying.
Geography
Due to financial, family or social considerations, many sixth form students decide to narrow down their university shortlist to a specific region. This may be your local area around your hometown or a specific part of the UK.
You might want to stay close to home when you go to university, which could allow you to save money by living at home. You may also want to go off and explore a different part of the UK to widen your horizons.
University Rankings
Although general university rankings may differ significantly for each specific degree programme, they provide an accurate indication of where a university stands in terms of its academic quality, campus life and overall university resources for students.
The most well-known rankings for UK universities are the Guardian University Rankings and the Times Good University Rankings. As well as overall rankings, both ranking guides also measure and rank the universities with other metrics, such as student satisfaction, careers and employability, and continuation of study.
Campus Environment
For many students, having the right campus environment is key to enjoying a successful and happy university life. Choosing your ideal campus environment depends on the kind of student you are.
Some students would prefer to join an urban university whose campus is well-integrated into a major city such as London, Leeds or Manchester. In such an environment, you have the luxury of being able to enjoy a wide range of activities, employment opportunities and entertainment venues away from the classroom.
On the other hand, some students might prefer the focused environment of a rural or small-town campus where you will build stronger bonds with fellow students and not have constant distractions.
When Should I Apply to University?
If you are applying to university via the UCAS system with your sixth form or college, you will receive guidance as to when your applications need to be submitted. There are two application deadlines for undergraduate courses, the first is normally mid-October and is relevant to any student wanting to study at Oxford or Cambridge, as well as most courses in the medical, veterinary and dentistry fields. The second deadline is normally mid to late January and is relevant to the vast majority of courses.
Search for degree courses.
Search for masters courses.
Search for online courses.
---