Broadband and TV For Students: Everything Explained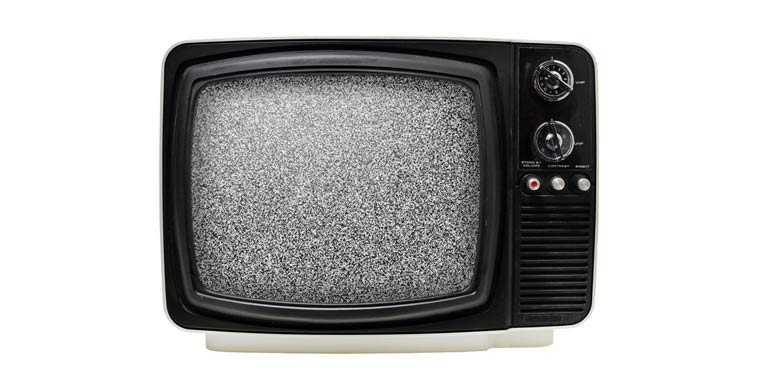 On a list of "things students most need", we're pretty sure that the Internet would sit comfortably at second place, just after money and just before television. Student living involves a lot of Internetting and a lot of bad television (often at the same time), so we've written an article explaining everything you may (or may not, as it turns out) need to do to get these essentials sorted when you move into a new place. Our first piece of advice is don't delay! The longer you're waiting around for the Internet or TV the more bored you'll get. Besides, the time may come (horror of horrors) when you'll have to do some work and the Internet will certainly come in handy then. So, off we go.
First Things First
If you are moving into halls you will most definitely have Internet access in your room so you shouldn't have to worry about that. However, you may require a TV license, more on this later.
Whilst the uni won't allow you to whack a satellite dish on the wall, your landlord may
If you will be moving into a shared house then you have more options. Whilst the uni won't allow you to whack a satellite dish on the wall, your landlord may, and in some instances might already have one.
You may also be lucky enough to move into accommodation where everything will be managed for you – TV and Internet access may already be set-up. Just ask about it before you sign any contracts.
If you (and your house mates) need to sort out your own TV and Internet package, then don't worry, we are here to help. Even if you will be living in halls you should find this guide useful, and if you choose to share a house in your 2nd year then reading this guide now will make you look like a mega-responsible adult when the time comes to move in.
I Need a License to Watch TV?
If you are moving out of the family home for the first time you may be surprised to hear that you require a TV license in order to watch TV. Your parent's will have taken care of this (hopefully) behind the scenes, so you can be forgiven for not knowing. If you did know, then you can smugly pat yourself on the back.
So do you need a TV license to watch TV? Yes, and no.
There are many misconceptions regarding the TV license, and we are here to clarify when you do and when you don't require a TV license.
You don't require a TV license:
to own a TV.
to watch DVDs.
to listen to the radio.
to watch on demand services like Netflix.
You do require a TV license:
to watch TV as it is being broadcast and for BBC IPlayer.
That means if you will be watching most catch up and on demand services, then you don't need a TV license. Excellent, that's £145.50 we've saved you. However if you will be watching TV as it is broadcast, for sporting events or to get your X-Factor fix, then you will need a TV license. If you get Sky you will need a TV license.
You can pay for your TV license in one go or spread the cost. Find out more from the TV Licensing website.
TV Packages
The cheapest option is obviously Freeview. If you have a "dumb" TV all you need to do is plug it into an aerial socket. Unless you have an old "dumb" TV that doesn't support Freeview, then you'll need to get a set-top box, you're probably familiar with this.
There has been a big change over the last couple of years, and there are now more options than ever for TV on demand. This is good news if you are living in halls and want Sky because it means by using an internet connection you can still watch Game of Thrones and The Walking Dead using Sky's NOWTV. But remember, you need a pretty good Internet connection for all these fancy on demand services.
It's also worth bearing in mind that your internet provider may also offer TV packages. Virgin Media offer cable broadband and TV packages and BT have TV options that can be added to their Internet packages. Remember to shop around and grab a bargain.
Internet Packages
There are loads of ISPs (Internet Service Providers), and most are much of a muchness. This can make picking one extremely confusing. Again, don't worry, we are here to help. Basically you need to ask yourself (and your house mates) 2 questions: How fast do you want it, and how much data do you think you will download?
Standard broadband with a download limit may be enough if you will only be browsing and doing the usual stuff, even if there are a few of you in your house. However, if you are heavy users and will be downloading software/music and streaming video then you will probably be better off with fibre optic. Remember, if you do go down the capped broadband route, which is usually the cheapest, you will be charged for going over your download limit.
Our advice is to figure out how you intend to use your Internet connection, then just pick the provider that can give you what you need for the cheapest price.
Be Realistic!
Chances are, you don't need the best (read: most expensive) deal out there when it comes to your Internet and TV. Sky and Virgin Media are all very well, but they cost much more than a standard (free) Freeview package, which should have enough on to entertain most – there are still around 50 channels and it's free! Don't let us stop you from getting the enormous Sky package you're used to at home, but the time may come (about midway through the second semester, in our experience) when you're going to be wanting that money back.
Another point to consider is that a lot of the things you can watch on the television can be just as easily watched over the Internet with things like BBC iPlayer or Netflix or slightly more clandestine television websites; not that we know anything about that, of course. Chances are that the only reason you'll really need a television is for the mind-numbing background programmes that can occasionally be quite nice to stare at uncomprehendingly at three in the morning after a heavy night, or at three in the afternoon after a heavy night (we absolutely recommend Dave for this type of viewing). Our point is, think twice about how much you actually watch stuff through the television aerial. Our guess is it'll be less than you think.
Getting The Best Deal
The three main providers in the UK for these kind of bundled TV & Internet deals are Virgin, Sky and BT. Each are more or less equivalent and offer a bunch of different deals. The important thing, though, is that there are three of them and they will all be trying to get you into their contract. Which means – and this is always the fun bit – you can play them off against one-another. Make like a spoilt brat and give them lines like: "well, Virgin said they'd give me double that download limit and everything else for the same price".  Do this for a couple of rounds and see who's cracked first and offered you the best deal. Capitalism and a competitive market at its finest.
Oh, and if you do go for this trick (it works great for phone contracts, too, by the way), you should try to keep some facts to hand so you give the impression of knowing what you're on about. Otherwise you always run the risk of not being treated seriously and therefore not getting the best deal you can.
As you can see there are a lot of options here, and it can get very pricey. Our final advice to you is to try and live with the cheapest and most basic option and we have 3 things that are worth remembering:
You can use the Internet at uni.
How much time do you expect to spend in front of the TV when there are loads of pubs and bars around tempting you in with cheap drinks!
Pubs show sporting events!
---