Five Great Food Tips For Students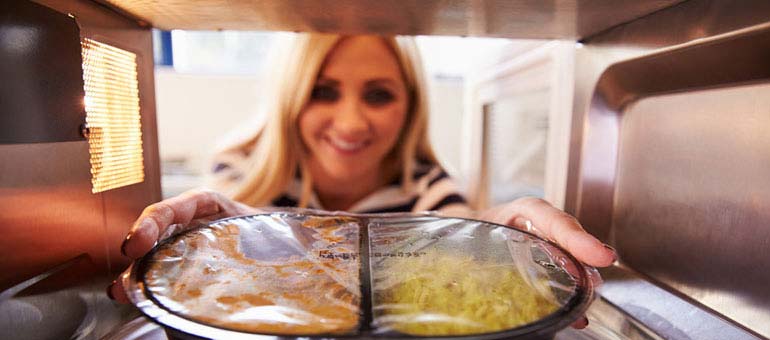 Food is an important factor in maintaining both a healthy body and an alert brain. As a student, living away from home, with no mother to purchase ingredients and prepare your meals, you may realise how lucky you were before. But do not fear; help is here, just follow our handy hints and tips to surviving your weekly food shop, while ensuring you eat well for less.
#1 – A flat that shops together, eats together
When living in a flat with a number of other students it is always an idea to carry out a food shop together and prepare meals together. Shopping for one can work out expensive and can lead to some waste of food, especially if you can't eat an entire loaf by its best before date. By creating a shopping list together, planning your weekly meals in advance and sharing the cost you may find that you have more money for other luxuries. While planning your weekly meals together it may be an idea to create a cooking rota so that people know when it's their turn to cook, this can easily accommodate for those who have evening lectures on specific days.
#2 – Shop for bargains
If you want fresh meat for meals then you should lurk round the supermarket during late afternoons and evenings. Shops reduce the price of fresh produce nearing it's sell by date so this gives you the perfect opportunity to buy steak or lamb for a fraction of the price (who knew students could actually eat so well?). Just remember that if you aren't going to use the meat that night to pop it in the freezer, this gives you 3 months past that date to consume the product.
#3 – Own brands
This may sound obvious but all supermarkets and freezer centres sell their own branded products. At home you may be used to the more expensive brands but at university it may be an idea to buy own brand. Buying the cheaper own brand product doesn't mean you have to suffer bad quality food, it often tastes just as good and it will taste even better when you realise how much money you've saved.
#4 – Fresh or frozen
Yet again this may sound obvious but a lot of people forget that most fresh products have a frozen equivalent, which is sometimes cheaper, meaning more savings for you! Buying frozen fruit and vegetables not only saves you money but means you don't need to worry about eating it before it goes off, saving on waste.
#5 – Fakeaways
Takeaways can become a staple part of any student's diet, and this is at a cost. A pizza takeaway for 4 can cost anywhere between £20 and £30. Now what if you could have the same amount of food for half the price? Most supermarkets now house 'create your own pizza' stations, with offers when you purchase multiple pizzas. Buying your sides from the supermarket can see you paying only £1 for wedges or garlic bread, at that price; why not treat yourselves to both? Admittedly fakeaways mean you do have to cook the food yourself, but turning the oven on and popping the food in is hardly a daunting task and the food will be ready to eat much quicker than waiting for delivery.
---