St Patrick's Day: Celebrating, Student style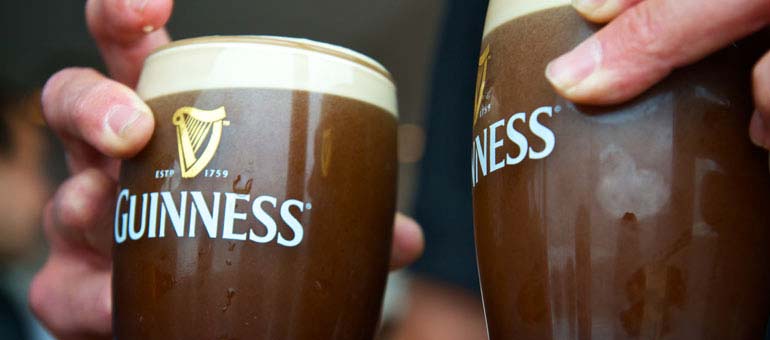 As a student you will obviously be looking for any reason for a night out, and what better excuse than St Patrick's Day. The city you're studying in will very likely have events and offers on to help you celebrate in style.
Student Offers
It's St Patrick's Day, guess what drink will be on offer in most pubs and bars? That's right, Guinness. Look out for offers in advance, many pubs and clubs will advertise what deals they will be doing in advance to entice students like you. Don't like Guinness? You may find that most places will feature other deals, especially to draw in the female population. Look out for offers on cocktails and emerald coloured drinks as you will certainly encounter the theme of green in a number of student bars.
Fancy Dress
Not only will there be a good chance of offers on green beverages but with it being the day of the Irish there's a pretty good chance students will be flocking out in leprechaun fancy dress or just generally the colour green. Where there is a university, there is a fancy dress shop! These shops will stock a wide range of St Patrick's Day related costumes and accessories for celebrating the big day. If you don't want to spend much on a costume for one night then look out for green clothes, tights, hats etc in cheaper clothes stores.
Competitions
Clubs love to draw students in with offers and student only events, which not only offer deals on drinks but also invite students to join in competitions, often with an opportunity to win free drink or merchandise, and who doesn't like free stuff? You may find St Patrick's Day themed competitions which could include anything from best fancy dress costume to best attempt at river dance. Whatever the competition may be it's always worth the laugh (craic) to get involved or watch from a distance while other people embarrass themselves.
Students Union
The Student Union at any uni is the hub of student welfare and fun. The SU will make it their priority to ensure the needs of all students are met and ensure no discrimination takes place. This may mean that your SU will be running an event or one off meeting for students wishing to celebrate St Patrick's Day. Night time events may be found at the institutions SU bar or at a designated night club in town which hosts dedicated student nights.
Obviously we celebrate St Patrick's Day as a nation, but if you are of Irish heritage and want to celebrate for that reason rather than as an excuse for a night out then your Students Union should be able to point you in the right direction to a local church or community that you can celebrate with in your own way.
---