Introducing The New UK Postgraduate Loans Scheme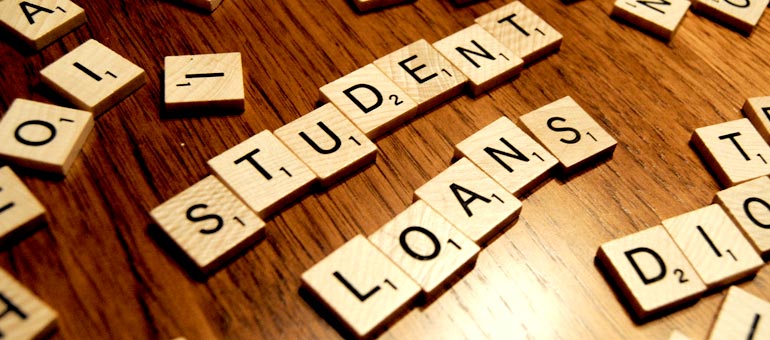 In the UK's Chancellor's 2014 Autumn Statement, the government unveiled plans for a brand new postgraduate loans scheme which would see English-based students receive postgraduate loans to help fund their Masters courses. Working in a similar way to undergraduate loans, the postgraduate loans are designed to help lift the financial burden that comes with studying for a Masters, making higher academic degrees more accessible to all.
Aspects of the government-backed postgraduate loans were reformed in 2015 and the proposals have been reconfirmed in the Chancellor's 2015 Spending Review. Key changes have been made to the original scheme, while most of the loan details have now been confirmed. If you're looking to find out more about postgraduate loans, including whether or not you will be eligible, let's take a look at all you need to know.
What Courses Or Subjects Are Eligible For A Postgraduate Loan?
Postgraduate loans are available for Masters degree programmes only. This means that you cannot apply for a postgraduate loan if you are studying for a PGCert, PGDip, or a PCGE.
Postgraduate loans are available for whichever Masters degree you are studying. They are available only for universities within the UK, and for Masters courses that do not last longer than two years full-time, or four years part-time. You can also apply for a postgraduate loan if you are studying an MBA or an MRes.
Any Masters degree that is offered as a four year full-time course is classed as an undergraduate programme, and consequently not eligible. You will be eligible for a loan if you are studying for a postgraduate research course as long as it awards a Masters degree and doesn't last longer than two years. The postgraduate loan does not cover PhDs.
How Do The Loans Work For Part Time And Flexible Modes Of Study?
Firstly, postgraduate loans are available for students who are studying part-time, or who have signed up to distance-learning courses. However, they come with a few conditions.
Part-time students will receive the exact same amount as those studying full-time, but their loan will be spread out over four years as opposed to two. This means you will receive a sum that is somewhere between £2,500 – £5,000 per year.
According to the terms and conditions of the postgraduate loan for part-time students, you are required to study at 50% intensity. This means that you progress through the course at half the rate of a full-time student. Put simply, a full-time course lasts for two years; for you to be eligible for a postgraduate loan as a part-time student, your course cannot last more than four years – double that of a full-time degree. If it lasts longer than four years, you will not be eligible for a postgraduate loan.
If you have signed up for a distance-learning course, you will be eligible for a postgraduate loan under the revised plans.
Is There Any Student Eligibility Criteria?
The new postgraduate loans are contingent upon three sets of criteria:
Previously, there was an age limit of 30, while non-English universities were excluded. Substantial reforms, however, were carried out prior to the Autumn 2015 announcement; students up to 60-years-old are now eligible to apply for a loan, while all UK universities are now included in the eligibility criteria. Students need to be a resident in England before they start their course, although exceptions may be granted to EU students.
EU students are eligible, but you need to have been a resident in the EU for 3 years or more before applying. EU students will be offered the same loan as UK nationals, with the same repayment requirements.
International students are not eligible for a postgraduate loan in normal circumstances. To successfully apply, you would need to be either an EU citizen or a UK national. Mitigating circumstances, such as refugee status, will be considered.
It must be stipulated that postgraduate loans are intended for English students only. Eligibility, though, is centred on residency and not English-nationality. This means that if you are a Welsh, Northern Irish or Scottish student who lives and studies in England, you will meet the criteria.
How Are The Loans Paid And How Much Are They Worth?
A student can borrow up to £10,000, but no more. All payments will be made directly to you, while you will receive three separate payments over the course of an academic year if you are studying a full-time course that lasts just one year. If you are studying for a full-time course over two years, you will receive £5,000 per year in three instalments. If you are studying a part-time course that lasts four years, you will receive £2,500 per year that is paid in three instalments over each year.
The government say the loans are offered as "a contribution to the cost of an eligible postgraduate Masters qualification." Although £10,000 should in theory be enough to cover tuition fees, it may not cover living costs and accommodation during your degree. Moreover, there are some Masters courses that do cost more than £10,000, such as MBA programmes.
If you know that you won't need the full £10,000, you can choose not to loan the maximum amount. The loans are not means-tested, which means that you do not have to take into account your savings or personal income.
As well as the postgraduate loan, students are also perfectly entitled to apply for other forms of finance or funding. Whatever funding or finance you receive will not impact on the amount you receive from a postgraduate loan, nor will it alter your eligibility. Indeed, the government is well aware that £10,000 is likely to be insufficient to sustain your tuition fees and living costs, and as such encourage you to combine your loan with other forms of support.
What Are The Repayment Terms?
Because the postgraduate loans are there to lighten a student's financial burden, the repayment terms have been structured so that they are as affordable as possible. Following a public consultation, the government has also agreed to relax the repayment terms.
Postgraduate loans will need to be paid back at the same time as your undergraduate loans, which is a key point to bear in mind. If you are currently paying back your undergraduate loan, and expect to be paying it back for a few more years, you will have to repay your postgraduate loan concurrently. Repayments will be made via an income-contingent basis, with the rate set at 6% for anyone who is earning more than £21,000 a year. The initial rate was 9%.
RPI (Retail Prices Index) is an annual percentage measure of inflation. Interest rates for the postgraduate loans will remain at RPI+3, which means that you will be charged the existing RPI percentage as well as an extra 3%. This is a very favourable interest rate, while it's also worth pointing out that your postgraduate loan will begin to accrue interest once you have received your first payment. The current interest rates and overall repayment terms will be fixed for at least 5 years. After 2021, they may be subject to reform.
You will be asked to start repaying your postgraduate loan from the first April after you have completed your degree. This means that you will have almost a repayment-free year after the completion of your course. However, if you wish to start repaying your loan as soon as possible, you can voluntarily make early repayments. You will be required to repay your postgraduate loan in its entirety, although it will be cancelled after thirty years.
What Is The Application Process?
The full application process hasn't officially been confirmed. What is clear at the moment is that postgraduate loans are to be issued by the Student Loans Company, while it has been mooted that applications will probably made via Student Finance England.
Postgraduate loans will not be available until the 2016-17 academic year, although a date for applications has not yet been set. Loans will not be available for Masters courses that start in January 2016. This has nothing to do with eligibility; rather, the loans will not be introduced until autumn 2016.
Where Can I Find More Information?
You can find out more about the postgraduate loans by reading the Chancellor's autumn statement. You can also read the updated info on the postgraduate loans in the government's recent Autumn Statement and Spending Review. For further information, you can also take a look at what the government had to say regarding their Consultation on Support for Postgraduate Study.
We are expecting further information to be released in early 2016. Check back to our site for regular updates.
---