Postgraduate Bank Accounts Explained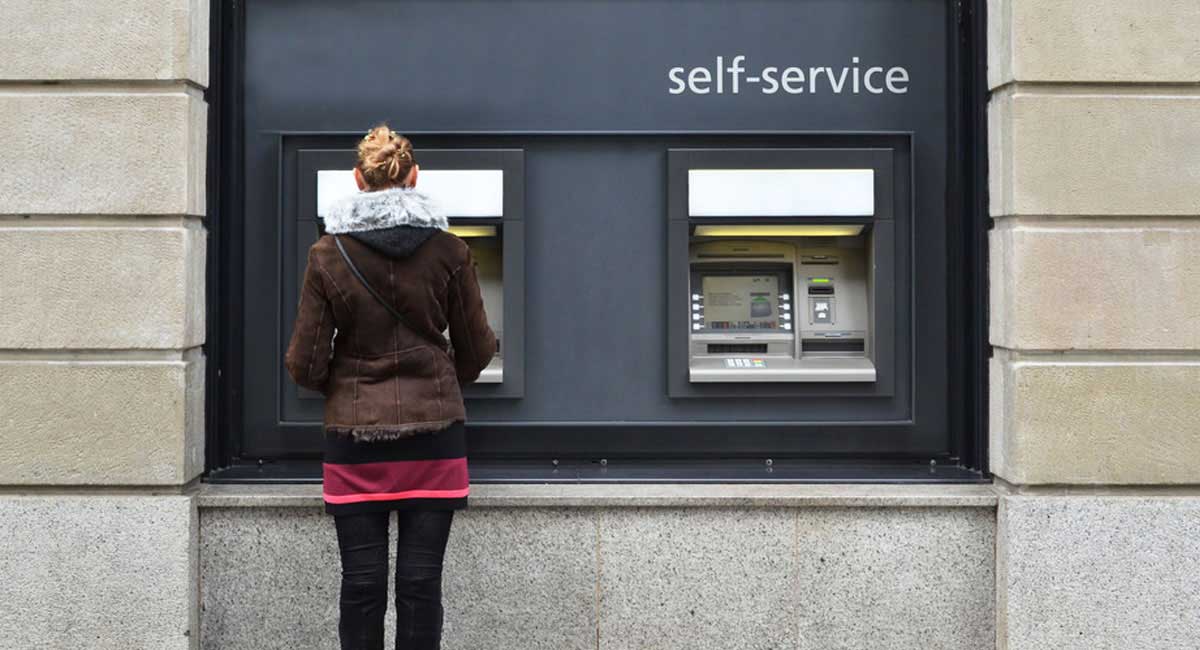 As a postgraduate student, funding yourself will play a big part of your life and therefore having the right bank account is of huge importance; as you probably noticed as an undergraduate student. As a postgraduate student you may find that you may be eligible for a student bank account. This may also be possible if you have already had a student account previously. Your bank may also allow you to keep your existing student account if you have only just completed your undergraduate studies.
Related: Start searching for Postgraduate Degrees
Getting a student bank account
Whether you are applying for a new student bank account or whether you are requesting to extend your current one, then one of the main things that will be required at your meeting with the advisor at your bank will be proof that you are in fact a postgraduate student – in the form of an admission letter or letter of acceptance from the university. You may also need to provide proof of the financial support you will receive, as the bank may want to see that a certain number of payments will be made throughout the year.
A postgraduate student bank account will mean you will have access to a 0% overdraft which you would not be entitled to with a regular account taken out with a bank. As a student there will also be the possibility of other perks in the form of freebies, gifts or other incentives.
Overdrafts
As a postgraduate student it is likely that you will need money for accommodation, food, travel and printing and materials if studying an artistic or practical course; especially if you are living away from home whilst studying. Sometimes loans and bursaries just don't provide you with enough money to survive in the real world, so check out the 0% overdrafts offered with student accounts. Shop around, don't just pick a branch because someone else has; take the time to look at who offers the biggest overdraft with the kindest terms and what else they can offer alongside it. If you can find a large student overdraft while getting great free stuff then why not take advantage of that whilst you can.
Depending on the bank, some will offer you a bigger 0% overdraft as a postgraduate student, especially if you are staying with the same bank and using the same account as you did during your undergraduate studies.
If you are already overdrawn on your student account from your undergraduate studies then it is might be worth seeking out the longest-lasting 0% interest overdraft you can find, even if it means moving banks. You may find your current bank will want to keep your custom and offer you the best deal they can. If you aren't paying interest then more of the money you earn after graduation or if working whilst studying will help you in clearing your debts with the bank.
Some banks will offer to let you keep your 0% overdraft for up to three years after graduation as a graduate account, so when shopping around check out who will offer you the best deal when you have graduated as well as while you are studying.
Do not be afraid to ask questions as choosing the right account will save you stress and worry at a later date.
Your overdraft limit
If you have had a student account before you will know not to attempt going over your overdraft limit. If you haven't had a student bank account before here's why it is best to stick within your overdraft limit.
Going over your overdraft limit without the permission to do so from the bank can result in huge charges; a simple food shop could become the most expensive food shop of your life.
If you find you are struggling with your funds and are worried about going over your limit then talk to your bank. Most will be able to provide some kind of support, especially if you haven't already reached their maximum overdraft limit. Some banks offer tiered overdrafts so that you can take a minimum overdraft when you start studying and increase it during your studies after a certain amount of time if you find you are starting to struggle.
Banks can offer anywhere between £1,000 to £3,000 in the form of an overdraft so check out the terms and conditions with the banks and see how long you have to pay the overdraft back. With a bigger overdraft between £2,000 and £3,000 there is an increased likelihood that the overdraft will no longer be interest free; some banks will be introducing an 8.9% interest pa at that point, so it is important to familiarise yourself with the terms and conditions.
If you don't necessarily need the biggest overdraft, perhaps because you aren't moving away from home, then consider taking out a smaller overdraft to begin with and increasing it if you struggle; there's no reason to tempt yourself with vast cash reserves, as it is not free money and you will have to pay it back at some point.
Paying back your overdraft
Eventually you will have to pay it back. This is usually two or three years after graduating and if you fail to do so in this time period then you will unfortunately be subject to extra charges and fees. With this in mind, it is wise to treat overdraft as a last resort option as much as possible whilst you study. Certainly try to avoid the trap of treating your overdraft limit as your new zero!
Credit scoring
When you apply for a bank account with an overdraft you will be credit-scored. This is because you are technically applying for a debt product. If you don't pass a credit score then it is possible for a bank to deny your application for a student bank account. If you already have a student bank account from your undergraduate studies that are you planning to continue using then you should be okay and not need another check.
Student extras
Banks love enticing students to take out accounts with them, so they often offer students extras. As a student it is important to pick the best account for you and not necessarily just pick an account for the offers. One of the most appealing freebies you will find on offer will be a student railcard which will entitle you to 30% travel. Free railcards are an example of the best type of rewards on offer to students from banks, practical rewards that could really save you some money. Some accounts offer free music downloads as a prompt to get you to take an account out with them. When it comes to choosing a freebie which suits you, make sure you think about it. If you know you're going to be travelling back and forth frequently from home to university then maybe a railcard would be more appropriate than a free music download. Stay moneywise with your decisions.
Other additional benefits can be found with some banks. These are not necessarily freebies but could save you money depending on your circumstances. Some banks offer discounts on insurance policies. If you have Student Possessions Insurance then you could get 10% off that or if you plan to travel, you could receive 10% off Student Travel Insurance. Again it is best to shop around and see what the banks have to offer and make a decision which best suits your needs.
There are lots of things to consider when picking a postgraduate student account and selecting your bank. Don't just take the advice of a friend who has taken an account out previously; they haven't taken one out with every bank so that advice will be biased. Check out which bank offers you the best deal. Who offers you the biggest interest free overdraft? Who will provide you with decent freebies alongside that overdraft? And more importantly who will allow you to make changes if you need to, for example extending your overdraft if you're struggling. Make a wise decision now and along with careful budgeting you may not have to fear the financial side of university quite as much.
Consider all the big banks as they will be fighting for the attention of students as they bring in so much custom, especially if you slip up and go over your overdraft. Be smart and make educated decisions; if you have to have a meeting with advisors in 5 different banks before you make up your mind then do just that. The account you choose needs to be the right account for you and your needs.
---