Self-catered or Catered Accommodation at University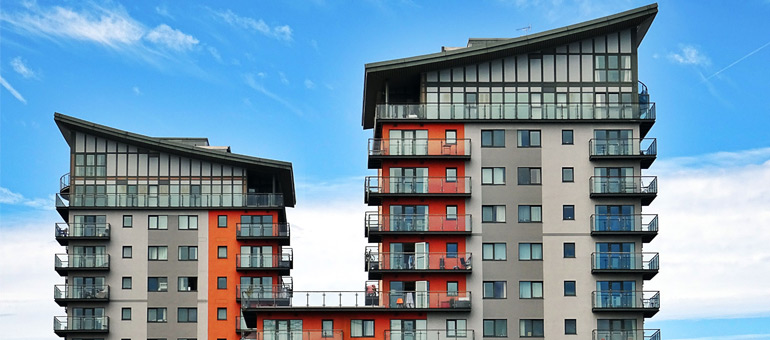 Most universities in the UK will offer their students a choice between catered and self-catered accommodation. The only exception to this is smaller universities, which may only offer one option.
To decide which option would suit you the best, you need to consider and understand everything everything about both catered and self-catered accommodation. This article aims to provide with the most important information about your accommodation options so that you can make the best choice for you.
What is catered accommodation?
Catered accommodation usually provides students with 2-3 meals per day on weekdays. Some universities may also offer weekend catering, but this is less common. You will normally be given set meal times, meaning you will need to be able to attend the food hall at a similar time each day for each meal. This is something you will need to be aware of when looking at your class schedule and lecture timings.
One of the biggest advantages to choosing catered accommodation is that you don't have to think about buying food, planning meals or worry about washing up! This can be useful if you have a particularly intense lecture schedule, or don't have a lot of time to spend on budgeting and planning for meals.
Even though your weekday meals are provided, you will usually have access to some sort of kitchen facilities, which will allow you to make any extra meals required, as well as prepare food outside of your prescribed meal times.
Something you may need to consider with choosing catered accommodation is whether they can cater for any dietary requirements that you may have. If any requirements or restrictions you have are particularly complex, it may be more difficult to cater to you, but it is always worth checking this with your university, as they may be able to make special arrangements.
What is self-catered accommodation?
Self-catered accommodation means that you need to provide all of your meals for yourself. You will still be able to access the university food halls and cafeterias if you would like to. Preparing your own meals for each day of the week means that you need to think about budgeting for food, planning what meals you would like to cook, and take time to do the washing up.
To make budgeting, planning and cooking easier and more fun, you can work with your flatmates. Buying food and making meals can be simpler with larger numbers, as most food products in supermarkets aren't geared towards solo students. Buying food together can also make your shopping cheaper, so that is a great option if you are on a tighter budget.
An advantage to choosing self-catered accommodation is that you don't need to stick to any prescribed meal times, you can eat whenever you would like to. You will also be able to cook whatever you fancy, as opposed to choosing from a set menu. If you have any dietary requirements, you will be able to cater for them yourself, and get better at cooking new foods.
Which one should I choose?
In order to choose your accommodation, you need to consider all of the above points. You should look at the cost comparison between catered and self-catered accommodation at your university choices, as they will be different at each university. At first glance, catered accommodation will be more expensive, but remember that at least 2 meals per day are included in that price, and the cost of self-catered accommodation doesn't include any food costs.
If your cooking ability is not so good, both options could be good for you. On the one hand, being in self-catered accommodation can help you to learn about food preparation and cooking, but on the other hand, if you don't have the time for learning a new skill, then catered accommodation could be ideal for you.
Another thing to consider is that catered accommodation gives you a good opportunity to socialise with other students during your meal times, without having to give time to cooking, but it is also less flexible than self-catered, for a variety of reasons.
If you take time to consider all of the above points, you will be able to make an informed decision about which accommodation would best suit you.
Search for degree courses.
Search for masters courses.
Search for online courses.
---