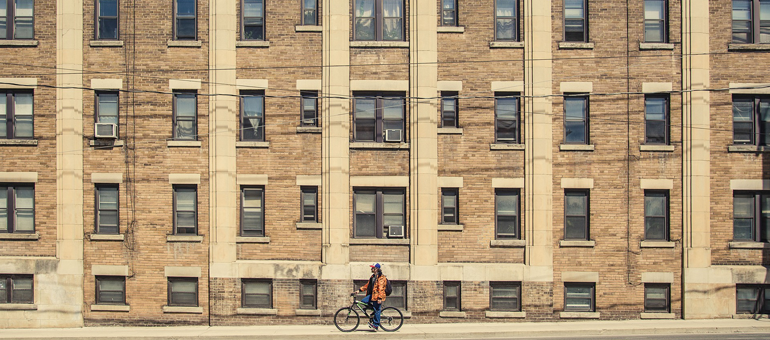 If you've not decided where you're going to live in September then you might want to start considering your options. Most first year students opt to live in student halls of accommodation either on-campus or off-campus at their chosen university. But where is best to live?
We've pulled together a list of the top 10 student halls to help make your decision just that little bit easier. These student halls were chosen from a survey conducted by Student Crowd, where over 10,000 students were asked to rate their halls of residences based on value for money, location, hall management, cleaning, common room, social experience and wifi connections.
So, here's the top 10 student halls of residences in the UK! If you don't see a student halls from your student city, don't panic… our city guides feature lots of information on where you can live in your university city.
10) Langwith College – University of York
Creeping it's way into the top 10 halls of residence, Langwith College based on Campus East provides 650 bedrooms to prospective students. Prices start from £139 a week for a shared bathroom, whilst you can benefit from an en-suite for £153 a week, with all bedrooms benefitting from ¾ beds instead of singles! The social experience at this halls of residence has landed it in the top 10 with an onsite Student's Union bar; The Glasshouse. Find out more about studying in York
9) Park Terrace – Newcastle University
Park Terrace is located right next to the university campus making it a popular choice for those students who can't get out of bed on their first alarm. The halls of accommodation provide students with a little more luxury than usual, with single en-suite and deluxe en-suites being on offer from £130 a week. Whilst the halls remain convenient for students, it's social spaces and social experience weren't rated top notch, alongside the value for money and internet quality. Find out more about studying in Newcastle
8) Stephenson Hall – University of Sheffield
With the nickname 'Stevo' the University of Sheffield's halls of residence has made it's way into the top ten. Stephenson Hall is a catered halls of residence with shared bathrooms in shared flats. Students can expect to pay around £142 a week to live here, but remember, this includes the cost of your meals! Students brag about the social appeal this halls of residence has, including being walking distance from the Students' Union.
Find out more about studying in Sheffield
7) Harry French – Loughborough University
Located right next to the campus, Harry French houses 389 students at Loughborough University every year. Rooms are self catered with flats comprising of 6-8 students sharing a kitchen and 2 toilets and showers. Students love the fact that this residence is one of the cheaper ones with rooms starting at around £102 a week! There are some more premium rooms on site with smaller flats and en-suite rooms but current students can't emphasise how much you really don't need the en-suite. Find out more about Loughborough University
6) Grizedale College – Lancaster University
Grizedale College has a very wide range of accommodation options on offer making sure that you get a real choice in the way you get to live at university. You can opt for a standard room with shared bathrooms, a room in a townhouse, an en-suite bedroom, a superior en-suite bedroom, and even a self-contained studio flat. Students at Lancaster University love the social aspect of Grizedale College as there is a bar and an outside seating area and even a designated BBQ area! Standard rooms start at £99.75 a week making this accommodation very affordable.
Find out more about Lancaster University
5) McIntosh Hall – University of St Andrews
Another top hall is McIntosh at the University of St Andrews which used to be a hotel until 1921 when it was handed over to the University. Students love how close this halls of residence is to everything you'll need, including being a 5 minute walk from the students union! Whilst there are 103 single rooms available, most first year students opt to stay in a shared room costing around £145 per week. This might sound expensive, but this also includes the cost of your meals as McIntosh Hall is a catered halls of residence. Find out more about the University of St Andrews
4) Josephine Butler College – Durham University
Josephine Butler College is only 10 years old and provides 600 students with premium en-suite bedrooms every year. The flats are arranged into 6 bedrooms per flat with a shared kitchen in each. Students living at Josephine Butler College are won over by the bar and lounge area giving the social experience a 5/5 rating! First year students are actually expected to live in this halls of residence so all students are reserved a place in College accommodation. Although students gave this halls a 5* rating for value for money, you'll still be forking out around £136 a week on your accommodation.
Find out more about Durham University
3) Nightingale Hall – University of Nottingham
In third place is a catered hall at the University of Nottingham. Nightingale Hall is home to just 150 students every year with the majority residing in large study bedrooms and sharing bathrooms with other students in your corridor. The halls have been described as one of the prettiest on the campus surrounded by garden space and is located within the University Park Sports Zone. Nightingale was rated 5* across the board apart from receiving a 4* rating for the social spaces which is actually surprising considering that the facilities for residents includes a common room with Sky TV, a function room for parties and two tennis courts! Find out more about studying in Nottingham
2) St Regulus Hall – University of St Andrews
Apparently all the best halls belong to the University of St Andrews because runner up in second place is another halls of residence at the University of St Andrews! St Regulus Hall was built in the 1880's and is located at Queen's Gardens. It's fairly small with only 175 rooms on offer, and of these rooms 98 are single rooms and 37 are shared occupancy bedrooms. 'Regs' is a fully catered hall, which means you don't even have to cook yourself dinner! Prices for a single room are around £160 a week, whilst shared rooms are £145 a week.
Find out more about studying at the University of St Andrews
1) Falkner Eggington – Loughborough University
The largest self-catered hall at Loughborough University was rated 5* across the board by students giving it the title of the best student accommodation in the UK! It was described as a budget accommodation that had been fully refurbished to a higher standard, with their rooms starting at £89 a week for a single study bedroom with shared bathroom and kitchen facilities. With over 500 bedrooms available at the halls, it's no wonder that students make so many friends during freshers week!
Find out more about Loughborough University
---